RE
RE at Thrybergh Fullerton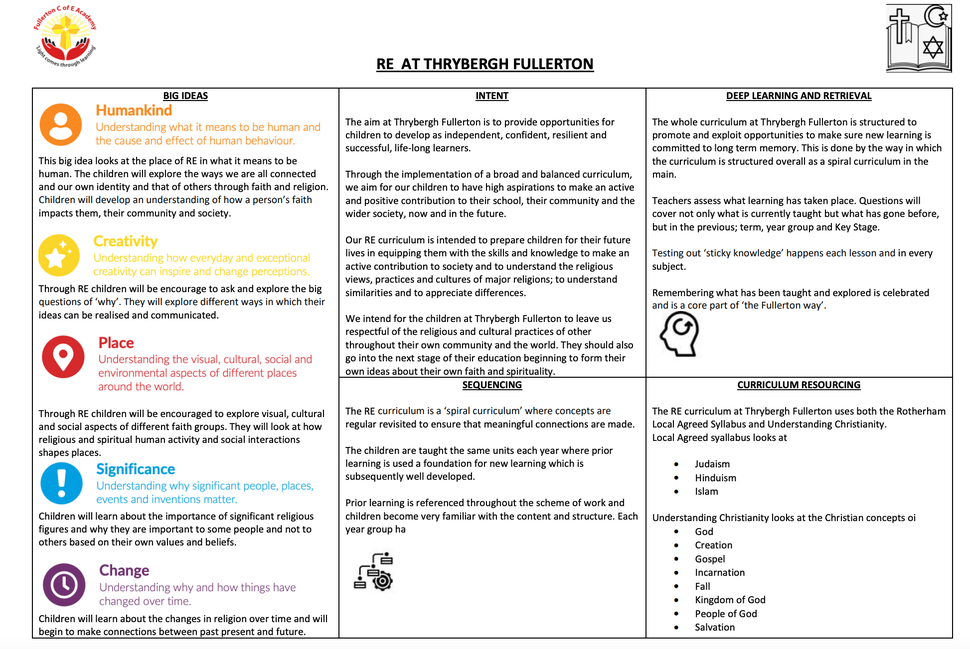 RE Whole School Long Term Plan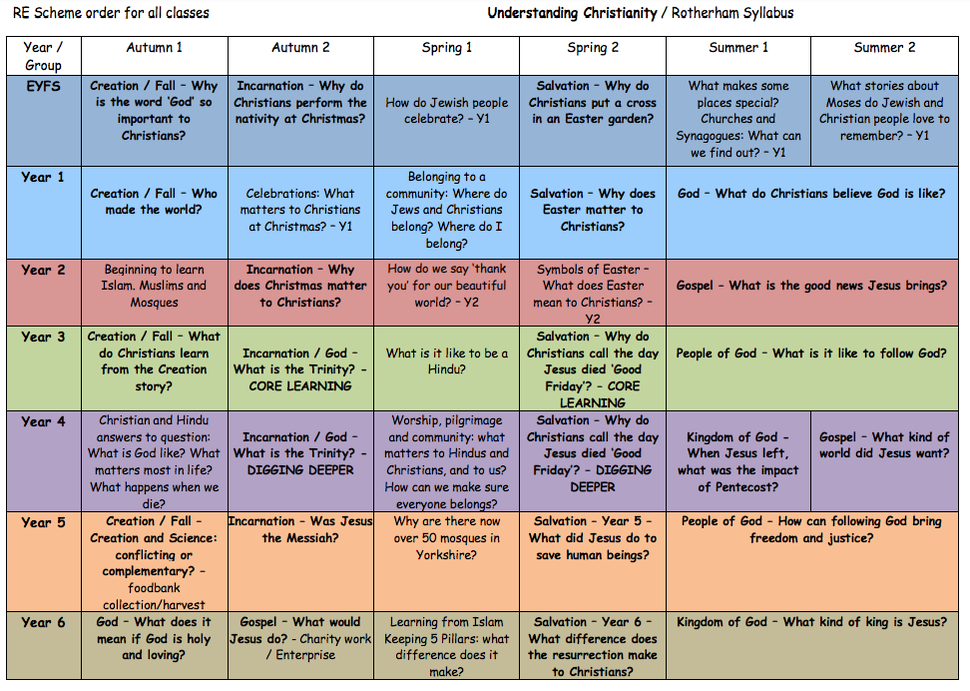 Long Term Overview
Year 4 Pentecost Art:
Kingdom of God
Year 6 started their new topic by writing their own songs and poems about problems and issues that are happening in the world. 
The World - Scarlett
What have we done to the Earth,
to the sun.
What about natures worth,
what about childbirth.
People crying, 
animals dying.
Why is there flavoured air,
when you can breathe for free right there.
There's no point you're not cool,
get a grip and to school.
The Other side - Izzy and Katie
The worlds all different,
there's nowhere to hide, 
everything is dead inside. 
People feeling down,
always having a frown.
Lightness and darkness,
pain in the hearts.
Manipulation,
starvation.
The worlds not right,
will this end tonight,
or carry on the other side. 
The World - Annabelle
What have we done to the world,
Is this right?
We shouldn't have to go without a bed to sleep in at night.
What about poverty, where do I start?
It only ends with death and a broken heart. 
This World - Robyn and Heidi
Look at this world, it isn't for me,
rape, religion and blasphemy.
Climate change caused pollution,
merge our minds, start a revolution. 
Let's all this fairy-tale fiction,
without destruction and demolition.
Child abuse and drug misuse,
manipulation and war in our nation. 
Pollution has no Solution - Cole
What was it like before?
this was on the shore.
Pollution. Pollution.
We have no solution.
It's hard to breathe,
This needs to stop, before we drop!
Pollution. Pollution.
We have no solution.
It's hard to breathe, 
the fish are dying,
everyone is crying. 
Stand our Ground - Jenson
Look what we have done to our world.
The farmers have no crop,
What will it take to stop!
The fields are burning,
Our brains are churning.
We have to stand our ground,
and make this world proud.
People can't breathe because of pollution,
We need to find to find a solution.
We have to land,
nothing is that grand!
We are burning fossil fuels,
Where are all the mules?!
Prayer Stations 
All the children were able to use different prayer stations this morning. They discussed prayers for forgiveness, pollution, being sorry, being unique and being hopeful.